Independent and Qualified Audiologists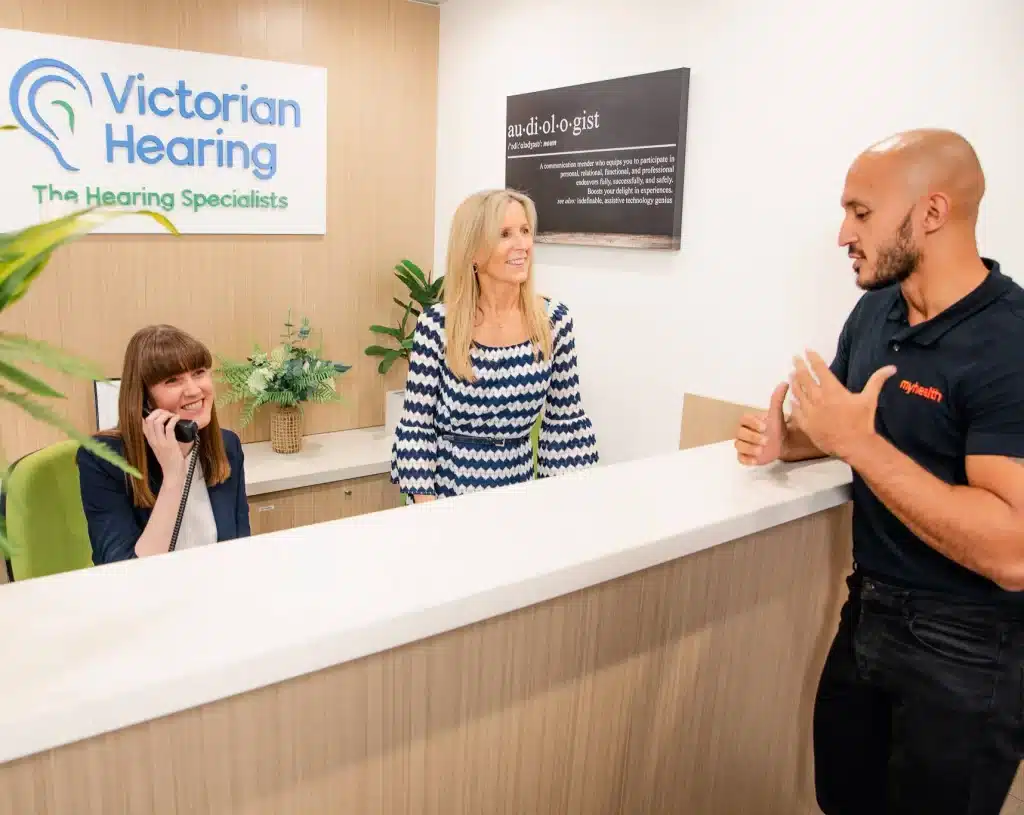 Victorian Hearing is a locally owned and run independent hearing practice. Our primary goal is to provide every person with access to sound, conversation, and connectedness. We aim to educate our local communities about hearing health, overall wellbeing, support your patients in making the best choices for their hearing future; and ensure the best possible hearing experience and hearing outcomes.
What is an independent Audiology Practice?
An 'independent' audiology practice isn't owned by a hearing aid company or hearing aid manufacturer. Meaning that Victorian Hearing, as independent hearing care professional, is able to provide unbiased hearing advice and recommendations. An independent audiologist is not obligated to sell a particular brand of hearing aid or a specific hearing aid range. There are no sales targets or commissions. Victorian Hearing is a true independent hearing clinic.
At Victorian Hearing, the team of independent audiologists will guide your patients through a comprehensive and thorough hearing assessment, and if required discuss appropriate hearing aids specifically for them, based on their hearing results, lifestyle and budget. Seeing an independent audiologist, such as Victorian Hearing, ensures your patients receive unbiased advice.
Unfortunately, for some hearing clinics the focus is on hearing aid sales rather than patient outcomes. To avoid this, it is important to visit a clinic that is independent and not owned or commercially aligned with a hearing aid manufacturer. It is not always clear if a hearing clinic is independent or not. We encourage patients to do their research and to ask questions. As an independent hearing clinic, we are proud of this, and therefore promote this on our website and other ways.
How does an independent hearing clinic benefit your patients?
When your patient visits an independent audiologist, the focus is on your patient as an individual, rather than the sale. Independent audiologists take the time to obtain a thorough history of their hearing and general health. This is so that they have the best understanding of the cause of your patients' symptoms and the effect it is having on their daily life. Additionally, when a clinic is not tied to one manufacturer, they have the ability to offer your patient choice. Your patient will be able to see a wide range of products and understand how one hearing aid may benefit them more, compared to another, depending on their individual requirements and hearing results.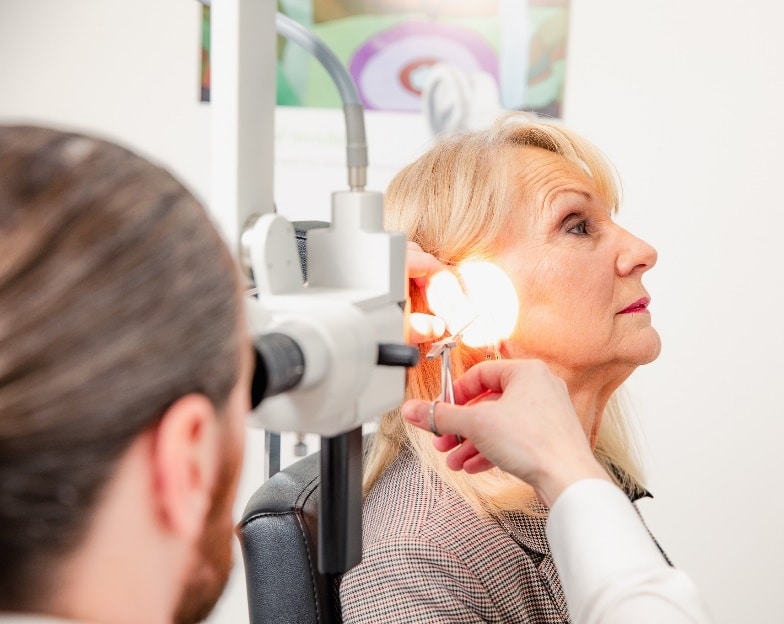 When a clinic is independently owned and staff do not earn commission, your patients have peace of mind and the assurance that all recommendations are the best for their specific needs. They can be sure that recommendations are not being pushed by sales targets or restricted to one or two options. Audiologists want your patient to be as informed as possible so that, together with their audiologist, they can decide what's best – for them.
Why choose Victorian Hearing as your independent hearing clinic?
Victorian Hearing is client-focused; we strive for outstanding client outcomes. It makes no financial difference to our staff if they fit a fully subsidised hearing aid, or top-of-the-range hearing aid, as no incentive exists to pressure clients to consider more expensive options. We provide hearing solutions using a collaborative approach and encourage family/close communication partner involvement in the decision making. We consider a range of factors – level of hearing loss, listening needs and goals, dexterity, cosmetics, motivation, lifestyle and budget, to provide the best hearing solutions for each person we see. The best solutions are based on our clients' hearing needs. Our staff are qualified, university-trained audiologists who are all members of an Audiological governing body. This means that our clinical team works in accordance to Audiology Australia's Code of Ethics and Code of Conduct. Victorian Hearing offers one of the most comprehensive and
complete list of hearing services
in Melbourne and are hearing professionals who truly care. Offering exceptional audiological and customer service.