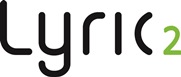 Lyric is the first extended wear hearing device that is 100% invisible. It is comfortably placed in the ear canal by a Lyric trained hearing professional and can be worn 24 hours a day, seven days a week, for up to 4 months at a time.
Lyric is positioned completely inside the ear canal, so it uses your ear's natural anatomy to funnel sound to your eardrum. This unique design and placement helps reduce background noise and provides exceptionally natural sound quality. Because it remains in the ear canal 24/7 for months at a time, you don't need to worry about daily hassles like putting the device on or taking it off, or changing batteries, so you can forget about your hearing loss and spend time connecting with friends and loved ones.
To understand the full benefits of the Lyric hearing aid, click here.
Lyric was also recently featured in the Hearing HQ magazine – click here to read more.